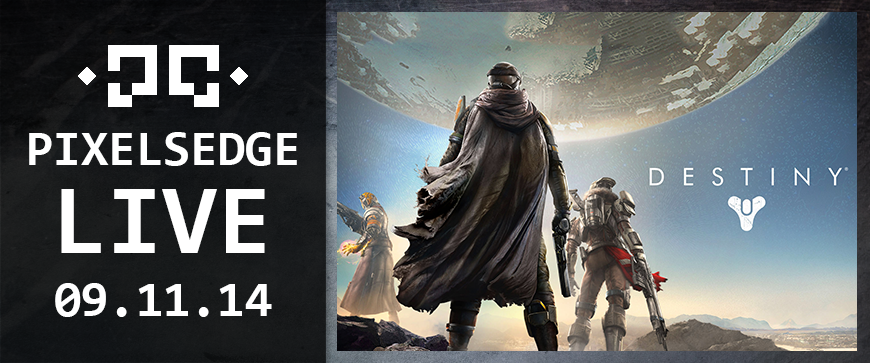 Join the Pixels Edge Clan in Destiny and help us save the Galaxy! https://www.pixelsedge.net/destiny
Just over halfway to level 12, visited The Awoken and am on my way to kill a Vex Gate Keeper. Got lots to do and many levels to go! So far this game has not let me down and keeps getting me to come back. Its the first real FPS I have played for long periods on the PS4 and I think its worth it! I have Blacklight Retribution and Battlefield 4 for for the PS4, but this is a different beast all together!
As always, the stream will be live right here on Pixels Edge! Come check it out!